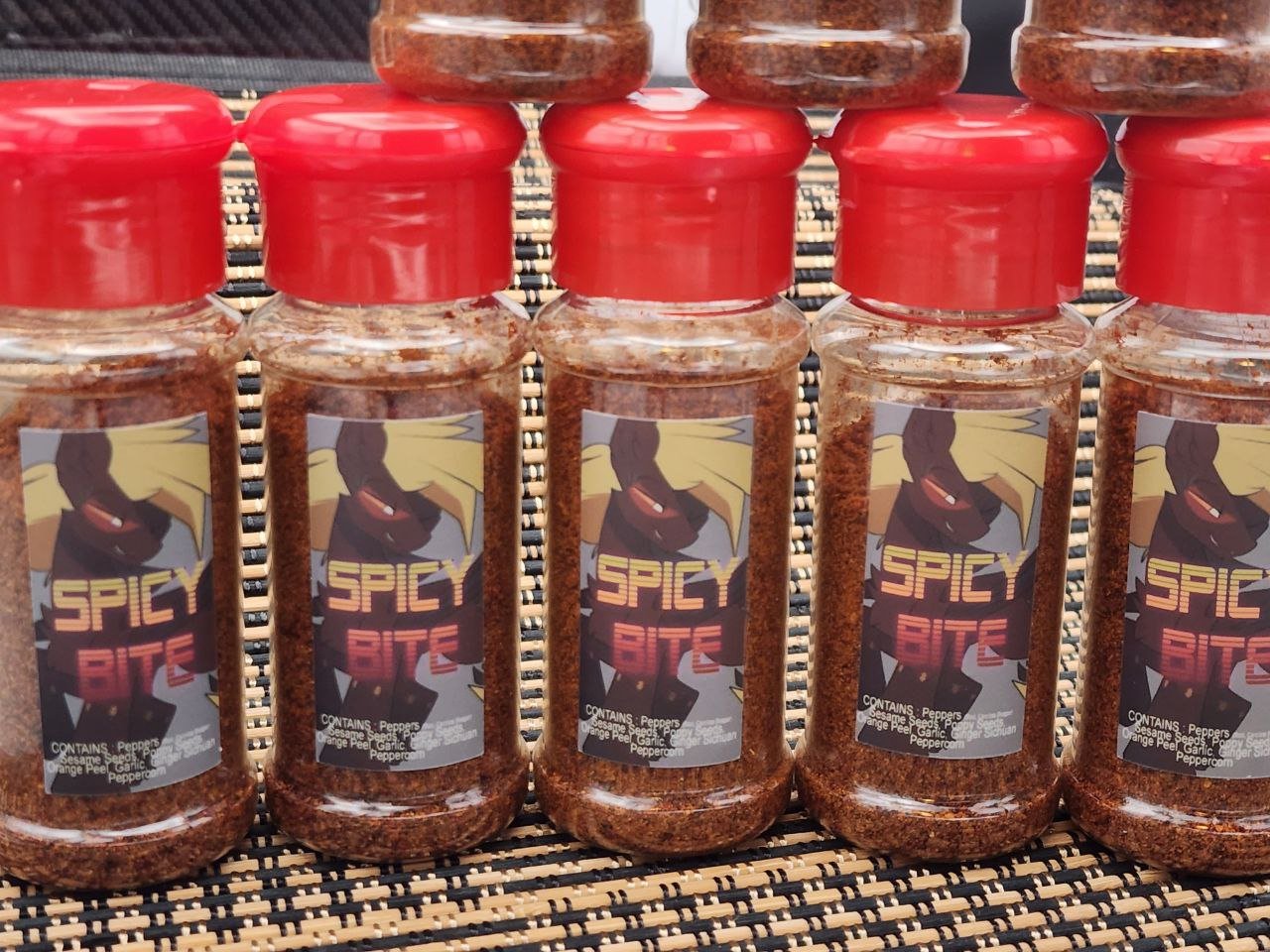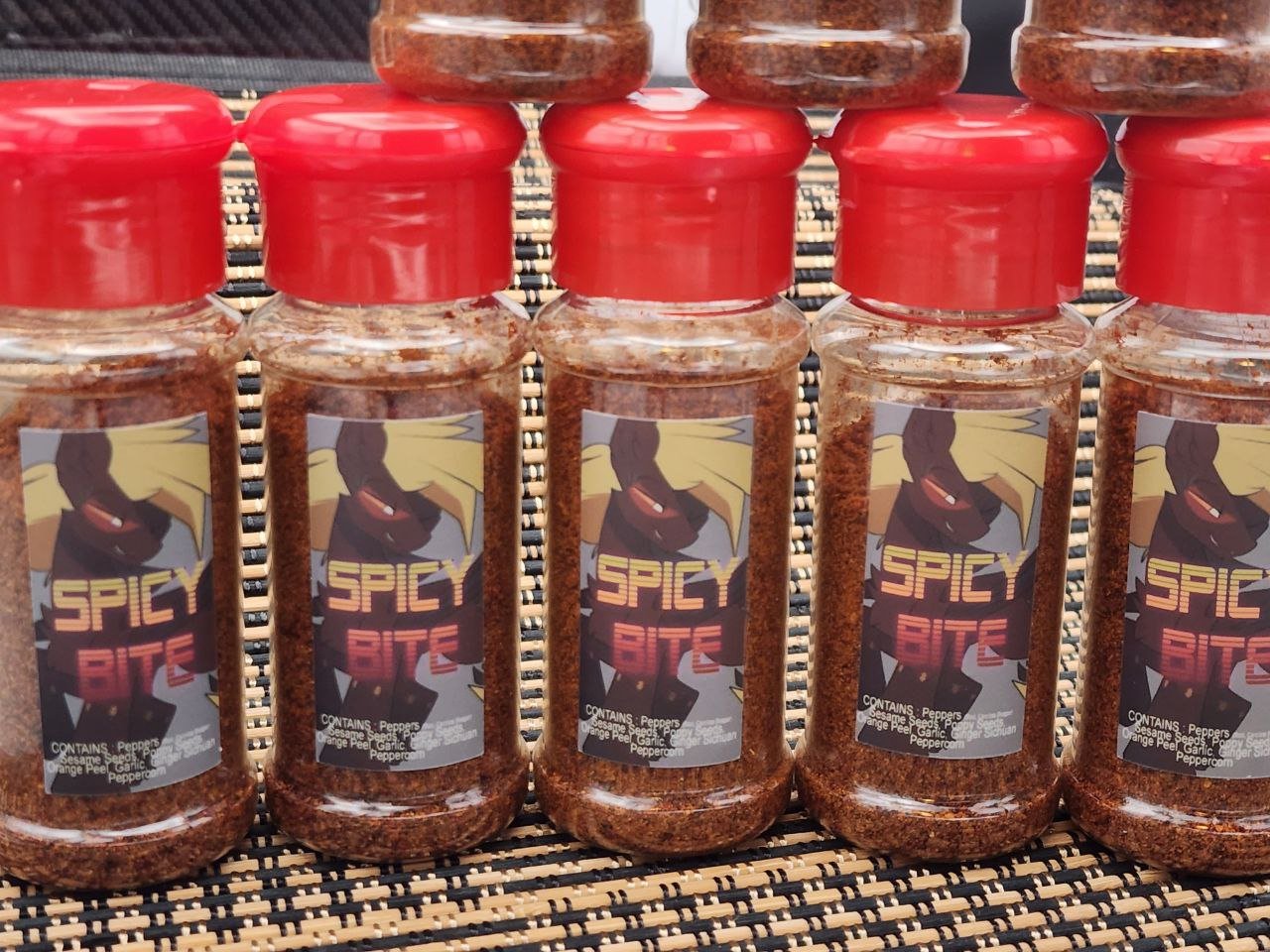 Spicy Bite - Hot Seasoning
$6.00
A 1.5 oz bottle (by weight) of our home made seasoning "Spicy Bite".
Best described as Strong Flavour reinforced with heat.
Bottle is sealed.
Currently only shipping within the US until I figure out international shipping laws on seasoning.
Contains: Red and Carolina Reaper Pepper, Sesame Seeds, Poppy Seeds, Orange Peel, Garlic, Ginger, and Sichuan Peppercorns.
*Labels may differ from Photo, I have no finalized them yet
Want something Milder but full of Flavour? Try Pocket Sand Seasoning
https://shop.skyrailroad.com/product/pocket-sand-flavourful-seasoning