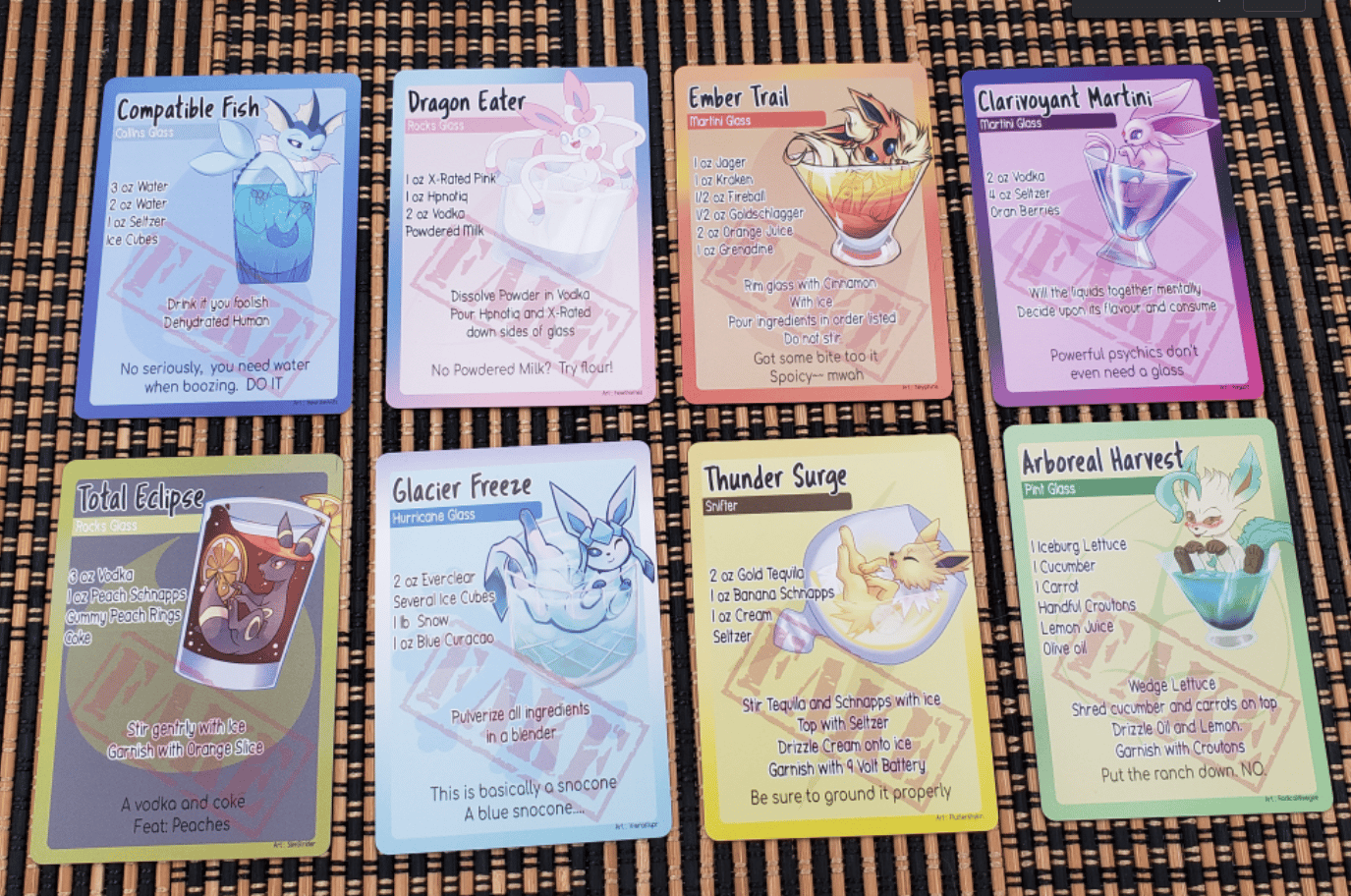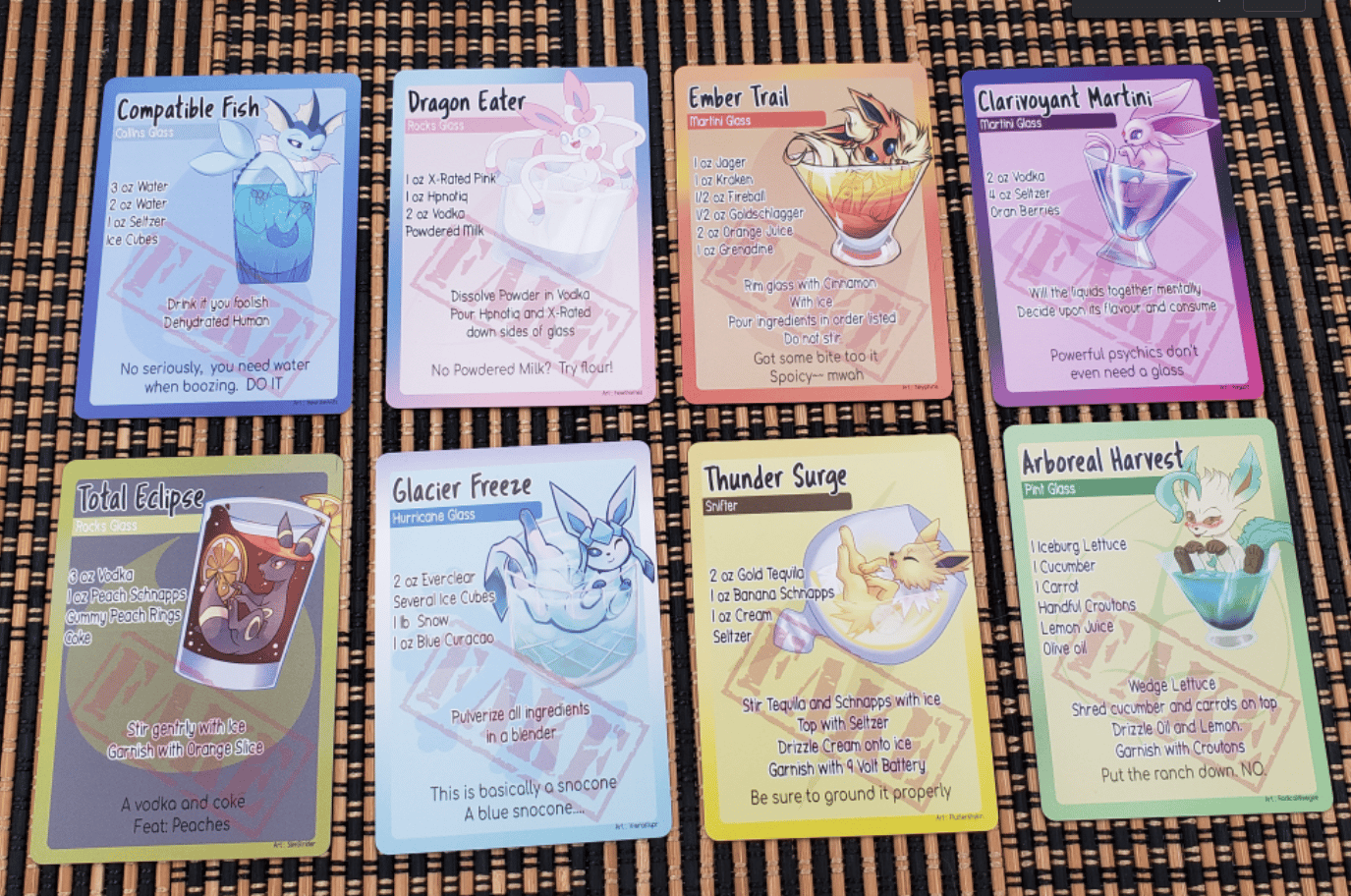 Boozy Mon' Cocktail Collection
$12.00
Poker-sized cards featuring custom cocktails! All drinks are made using common liquors that any bar would have, and the instructions are easy to follow along for the budding home mixologist!
The cards are plastic and waterproof, so you don't have to be afraid to share them with a bartender (or accidentally spill something on them)!
Note that the recipes in the photos are for sample purposes only, and we don't recommend making them (though please tell us if you do). The recipes on the real card are much tastier!
As always, tip your bartender.